Unique Resources Just for You…

The Unexplainable Store offers Audio Brainwave Stimulation and Crystals to transform all facets of your mind and body.
Hypnosis doesn't have to be complicated, or mysterious. Hypnosis is a natural state of mind which everyone can experience and receive amazing, lasting benefits from. Within just a few minutes you can be making powerful changes within your mind – changes which will last and bring you success in all areas of your life, naturally!
Go Big Now! Specialized coaching and success strategies from expert Kristen Howe will help you transform your life, find your clear purpose and realize your wildest dreams.
Panic Away has been proved to eliminate anxiety and Panic Attacks with a formula that, as far as we know, is not repeated elsewhere. Most other treatment courses offer some very good information but fail to deliver on the critical component, which is a reliable technique that will stop panic attacks for good.
This book is a great tool for anyone who wants to enhance their mind and the quality of their life and the best part is that this book works. Mind Secrets Exposed is filled with comprehensive information on how the mind works and how one can tap into its potential. Greg Frost also provides great techniques and strategies for accessing the full power of the mind, from visualization to focusing exercises, allowing the reader to accomplish anything they want.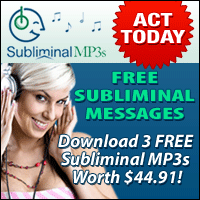 Do you want to change your negative self beliefs, eliminate any self limiting thoughts, and free yourself from long held patterns of thinking which are holding you back in life? The possibilities are limitless. You can use subliminal messages to lose weight, focus your mind on success, improve your motivation, enhance your learning capacity, and much, much more!
Manifestation Breakthrough Kit:
Discover the secret will literally force the universe to give you all the tools that you need to create financial, emotional and spiritual abundance…
…Without hard work or struggle.