How to find success in positive thinking and development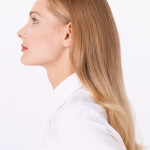 When pursuing self improvement, you have to consider the way you think and perceive life on a daily basis as well as everything else you do to grow. Think about it, every aspect of your life comes together to create your unique experience, and it's important that you learn how to find success in positive thinking and development.
Making sure you take the time to get to know yourself is important. What inspires you? Who inspires you? What are your biggest fears?  Can you name 5 things you really like about yourself in under 30 seconds? You should keep a journal where you reflect on things like this from time to time and write down other thoughts and feelings. It really is a great way to get to know yourself better. Also note  your weaknesses and strengths so that you can get to know them better.
Make sure you are welcome to constructive criticism. It can be harder to listen to this as you get older and have more experiences. However, you must be able to keep your emotions in check and learn from other people. You can learn much by listening to other people, whether they are giving you constructive criticism or not.
You must always remain as positive as you can in your thoughts and actions on a daily basis. Your actions also affect others, and thinking positively is going to positively impact all of your outcomes. You want to work to reduce stress in your life so that you can keep things running smoothly.
Exercising daily and eating the right foods is also a key to your body developing and staying healthy. You may not realize it but this is directly tied to your mindset. Make sure you're eating a balanced diet and getting enough exercise on a daily basis.
Make sure you have a solid support system. Try to avoid those people that attempt to have you think less of yourself. You want to be involved with people that love you and support who you are. You want people that accept you for who you are and that stick by you. You also want to be able to identify with people who have similar goals, reflections, and beliefs. Get involved in activities in your community with like-minded individuals, join a group or club where you'll feel accepted.
You want to be sure that you're helping others on a consistent basis. Helping others helps yourself at the same time. It is a very rewarding experience to make a positive impact on other people's lives. Try to constantly live by the rule that you're giving more to others than you're taking. Whether it be your personal or professional relationships, you'll really see the possibility for exponential growth when you give more and take less.
Work towards making time for yourself to relax or wind down from your day. Our days can be so hectic we sometimes forget if we're coming or going, despite all our fancy technology that micromanages our schedules.  You need time in order to slow down for a little bit and just chill. You can use this time to just sit down, listen to music, exercise, do a hobby, or anything else you like. However, this is important (notice the formatting change) MAKE SURE YOU DO ALLOW YOURSELF SOME DOWN TIME. Making time for yourself may not seem like a priority but look at it this way, if you're not taking care of yourself how well will you be able to take care of others?
Be positive when you think about things. It may sound silly and even a bit cliché, but the way you think has nearly everything to do with how you feel. Make sure that you're giving yourself credit for things you do well, and don't beat yourself up if you make a mistake. Mistakes are learning experiences and sometimes can teach you more than being successful. Notice the small negative thoughts that may creep into your day. Notice them but don't give them all your attention. Much like weeds, they should be extracted. Instead, try spending more time focusing on the positive thoughts you have. Fostering these thoughts will allow them to grow and produce more positive thoughts each day.
You have to know how to think about things as you move towards bettering yourself and making a positive impact on others. It's helpful to have some rules to regulate thoughts like using a road map to reach a difficult, out of the way destination. You wouldn't just hop in the car and hope for the best. Remember the helpful advice described here as you work towards your own personal development. If everyone did this it could create amazing changes in our world. On a micro level, it will begin to create real change in your life and change in the lives of those affected by you.